FAQ: Bleeding, gum disease, and periodontic disease
---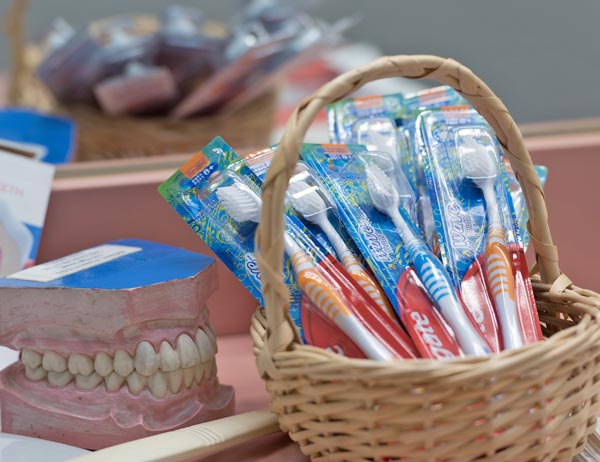 Gum (periodontal) disease is caused by bacteria. These bacteria, if left along the gumline, will irritate the gums and cause an inflammation reaction. The gums then begin to bleed and swell allowing the bacteria to go deeper under the gumline. If the inflammation is allowed to continue, the bone will become infected. As the bone is destroyed around the teeth, the teeth become unsupported and can fall out. Unfortunately, pain does not occur until the final stages of the disease and treatment at that time has very little chance of being successful. If your gums bleed regularly, seek treatment as soon as possible.
Root planing is a technique performed in a dental office to stop the adverse affect of periodontal disease. The procedure cleans below the gumline and smooths the roots. When the roots are smoothed, the gums will usually heal and become firm stopping the bacteria from spreading. This can stop and slow the progression of the damage done by periodontal disease.
Bleeding gums is an early indicator of gingivitis, or swollen gums,usually caused by plaque and/or calculus accumulated under the gumline. If left untreated, gum disease can progress lead to bone loss and eventual tooth loss. Gingivitis can be reversed by proper brushing and flossing within a few weeks. If bleeding persists for two to three weeks, consult your dentist.